Terms and Conditions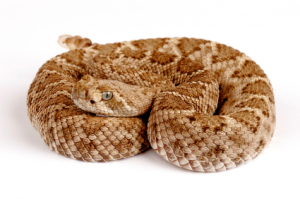 General Terms and Conditions (GTC)
General terms and conditions combined with important customer information (as of 19.2.2020)
1. Shipment and Contract conclusion
Orders are accepted 24-hours-a-day through the e-shop. No orders are accepted by phone due to misunderstandings or abuse.
Contract conclusion
By clicking on the button "Submit" you enter a binding order of the goods contained in your cart. The confirmation of receipt of the order follows immediately after sending the order. The purchase contract comes about with our delivery confirmation.

1.1 For all orders, the invoice will be sent only in PDF format attached to the order confirmation which you receive as e-mail. You can print the invoice yourself if required.

1.2 Delivery takes place every Monday, Tuesday and sometimes on Wednesday. Desired shipping dates cannot be considered due to the large number of orders. The orders will be continually sent according to ordering and payment receipt. We cannot take any cantonal (catholic) holidays into consideration.

1.3 All packages with insects and accessories are sent by A-post. For logistical reasons, no notices can be attached / written to / onto packages. If you want the post to place parcels in front of the door, you have to make an agreement with the post and fill out a written waiver, which relieves the post from any liability in case of possible theft.

1.4 If an order size or insect sort should not be available, we evade, without prompting you, to the replacement item in accordance with the respective product description.

1.5 We send the food animals in the most fresh and best quality. All large quantities and most boxes are daily fresh packed. If a package arrives externally damaged, please report it to the post, so that they bear expenses caused by the damage. For damages caused by heat or cold, we assume no liability. Packages will be shipped throughout the whole year, as ordered, even during days of extreme temperatures. Therefore, we recommend the additional article polystyrene box in the hot and cold time (plus CHF 7.50 per Fr. 100.00 Value). Should the post leave the parcels out in the sun or cold, we assume, as well as the post, no liability.
1.6...
1.7 In regards to insects there may be variations in the number of pieces. Most insects are packaged according to weight, so it may be that it is sometimes more or less, insofar the size varies. If, for example, the small- or medium-sized crickets are smaller than usual, there are more than usual or vice versa if they are larger. The weight is always the same. All weights or amounts are approximate details.
1.8 Partial deliveries
Partial deliveries are only made at customer's request, postage charged to the customer.

2. Consignment by subscription:
Subscriptions for living food insects to be delivered regularly home? For further information, please refer to the category "living food insects" in the e-shop.

3. Postal charges (postage and packaging costs) Swiss Post Priority

Feed insects & Accessories up to 99cm length with Swiss Post:
Priority = CHF 8.90 (Free shipping from CHF 150.00)
Economy = CHF 7.50 (Free shipping from CHF 150.00)
Frozen food with Swiss Post sweeping CHF 25.00 incl. thermobox and ice bag
Express with Swiss Post CHF 19.90 (delivery till 09:00 clock)

4. Terms of payment:
4.1 In the e-shop, the invoice is to be paid by prepayment (E-banking to our bank account. The account details will be communicated after receipt of order respectively can also be found within the customer information and on the PDF invoice.

Other payment methods in the e-shop are:
Visa and MasterCard
Twint
4.2 .....

4.3 If an e-shop customer should cancel the purchase of his / her order after payment, we are going to charge CHF 5.-- as handling fee due to the effort and costs evolving for the reimbursement of the paid amount and for the remaining balance a voucher is going to be issued. Payouts are not possible. If a voucher has to be issued for the difference due to joining double or multiple orders or by having to delete one or more articles, also a handling fee of CHF 5.— is going to be deducted. The same applies for Saferpay and Paypal cancellation bookings.

Too much paid sums up to a maximum of CHF 5.— of the invoice total are considered as tips. For higher amounts a voucher will be issued on the demand after deducting the handling fee of CHF 5.--. We expressly point out that we cannot accept payments on account or credit accounts for subsequent orders. For credit card payments, credits are always reversed through the same credit card. No vouchers will be issued.

4.4 ...

4.5 If an order is not paid despite payment reminder, the users' account is going to be limited after 10 days and all special discounts are going to be expired. User accounts will be deleted if an email address is invalid or returns an error message. Claim for refund in reference to special discounts does not exist.

5. Pick up:
......

6. Right of restoration or exchange:
The restoration of accessories is only possible with the original receipt and original packaging within 10 days after delivery.

Bulbs, heat reflectors, fluorescent lamps, books, glass terrarium, animal feed and food animals cannot be exchanged or brought back! These items must be checked before purchase, whether for example the size or wattage fits.

Articles, which are highlighted in the e-shop as "Only in order" and are only being ordered from our suppliers after receipt of payment, are excluded from the right of restoration and exchange as well as products, which were purchased upon a special or best price offer. Naturally, the warranty is also assured for those products.

7. Warranty
The warranty is based on the statutory terms, but in case of product shortage we deliver in reference to your choice in addition or touch up in due course. If the amendment fails or is the product, which was delivered in addition, also deficient, you can return the goods against a refund of the full purchase price or keep them and decrease the purchase price. Information about any manufacturer warranties can be found in the product documentation.
Warranty on goods such as nebulizers, rain and other electronic equipment devices have a guarantee of two years from the manufacturer. If a product should become technical failures or no longer works within the warranty period, we need to send this product to our suppliers to verify or repair the damage. This usually takes about two to three weeks, whereas after that this product will be immediately sent back. Replacement equipment for the time being cannot be delivered at this stage.

Since illuminants (light bulbs, HQI spotlights, Ceramic Emitter etc.) are considered as expendable items, we cannot grant these articles a warranty (except Bright Sun).

Without original receipt no warranty! The warranty does not apply if devices have been unscrewed by the customer or have been modified and / or are not complete anymore.
The warranty also expires when a label or serial number of the device or any element of the device has been modified or has been made illegible.
Postage costs for returns of warranty claims must be paid by the customer.

7.1 Warranty for living animals:
Invertebrates are to be seen as used objects and cannot be returned or exchanged. The company Reptile-food.ch GmbH sells only animals which are healthy to the best of our knowledge. For internal parasites, bacteria and other diseases which cannot be seen by the eye we obviously cannot accept any liability.

8. Retention of title:
The goods are until to the full payment ownership of the company Reptile-food.ch ® GmbH

9. Amendments to general terms and conditions (GTC's) prices and product range
The prices, the range of products and the GTC's may at any time be amended without notice from us. For orders in the e-shop, the prices apply as of the conclusion of agreement while ordering. Print errors and obvious errors in price lists, special offers, confirmation letters and within the e-shop do not entitle to any claims.

10. Trademark and copyright notice
Reptile Food and Casa Reptilica is a registered trademark of us. Any unauthorized use of our logo or our name is prosecuted by our trademark attorney.

Our pictures and text are subject to copyright. Use of our imagery and texts on e-Bay, Ricardo and other auction platforms is not allowed and will be punished.

11. Divers
The purchased vouchers are valid for five years after issue date.
User accounts that have been unused over a year will be deleted.

Jurisdiction is 8600 Dübendorf respectively 8610 Uster!